This template doesn't support hiding the navigation bar.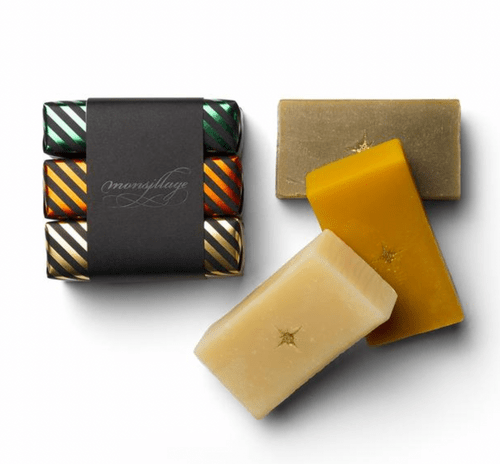 Monsillage Christmas Soap sets
They're back for a limited time only!
This set of three Christmas soaps comprises one soap of each scent, i.e. «Balsam Fir and Blackcurrant», «Myrrh and Frankincense» and «Orange and Spices». A Monsillage branded black band holds the three soaps tightly together.
A combination of shea butter, cocoa butter, olive oil and coconut oil make these soaps extra rich and moisturizing. The absence of palm oil adds an eco-conscious dimension to this prime luxury item.
Add to cart